Quality - Our Forte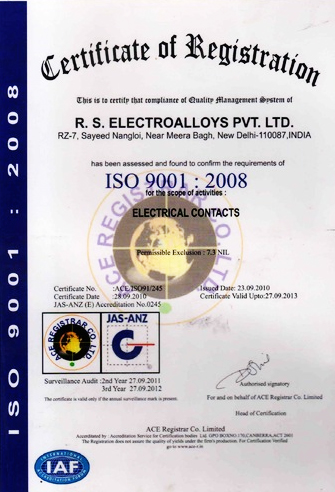 We are one of the largest manufacturer and supplier of Contacts & Rivets like side button contacts, metal button contacts, etc which are manufactured as per ISO standards like ISO 9002 and & passed ISO 9002 quality system in 1997 & ISO 9001:2000 version in 2001.
We have team of quality analysts who have wide expertise in performing quality inspection of these Contacts & Rivets under various parameters that meets ISO standards and other quality standards. As to deliver quality in our entire range of products we procure the raw material from quality driven organizations.
Raw Materials
Raw materials of higher strength and higher quality are used here, like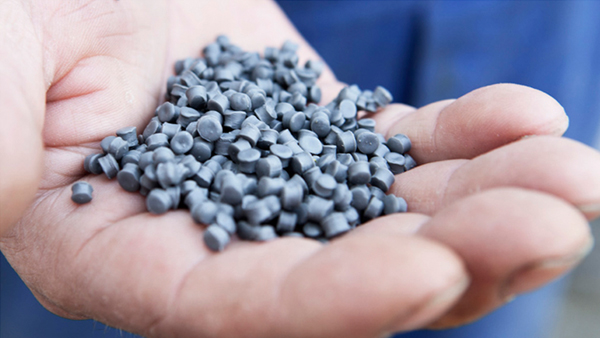 Ag & AgNi (0.15)
AgNi & AgFe
AgCd & AgCu
AgCdO
AgZnO
Silver Alloy
Copper & Iron
Electro-plated Silver Plate
Customer First
Customer Specific Solutions. The Customer Comes First.
A simple piece of wisdom that all our employees follow since we see ourselves primarily as service providers. Together with our customers , we develop solutkns which offer maximum ncremenLation of individual requirements and supply products that ensure maximum pnwess safety and reliability. Electrical engineering and technology t characLerized by long product life time and maximum demand on product quality both ofwhich must be ritet regardless of whether our customers use semi-finished products or Finished part.

Material Production
New materials and requirements need a solid base-research and development
The requirement on our irxlucts is: "Assure reliable and safe continuous or single switching operations "
As is so often the case, the hard part is the details. The general ccinditioris and the demands of the electrical industry are often very complex. This is why we support our customers from the very beginning - with technical application technology. We see ourselves a development partners who work together with you to create the best and most economical solution.
Selecting a suitable contact sometimes means exploring new paths. Ever so often this is reason enough to think about new alloys and materials, but it is not the only reason - our developers are always a little curious too.
Production and Total Quality Management
Quality begins in your head.
Our highest priority is rnaxinium product quality. Consequently, all of our efforts are guided by this maxim. Quality, however, can not be reached by testing. 'Ilie concept of quality must be permanentaly anchored in the organization and demonstrated day-by-day . "For our staff, this means: constant further education and continuous improvement. After all, being good is airight, but improvement is better. For this reason, Technical Materials has implemented a "Tearn Work" concept in production and has been operating a Kaizen Zero-Defect program for a iiumber of years.
Contact & Power Technology Materials is currently certified in accordance with ISO 9001 and is committed to Responsible Care. Moreover, the unit is regularly audited by customers. Updated certificates will be provided on request.